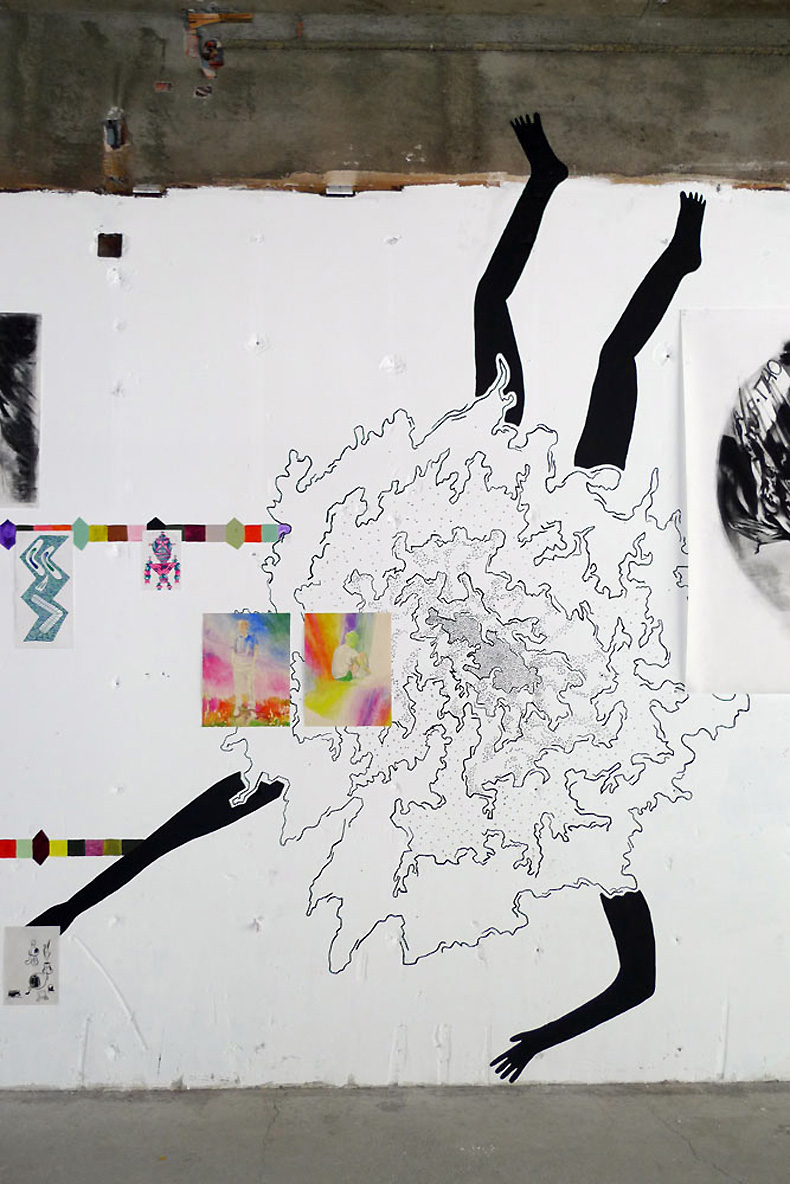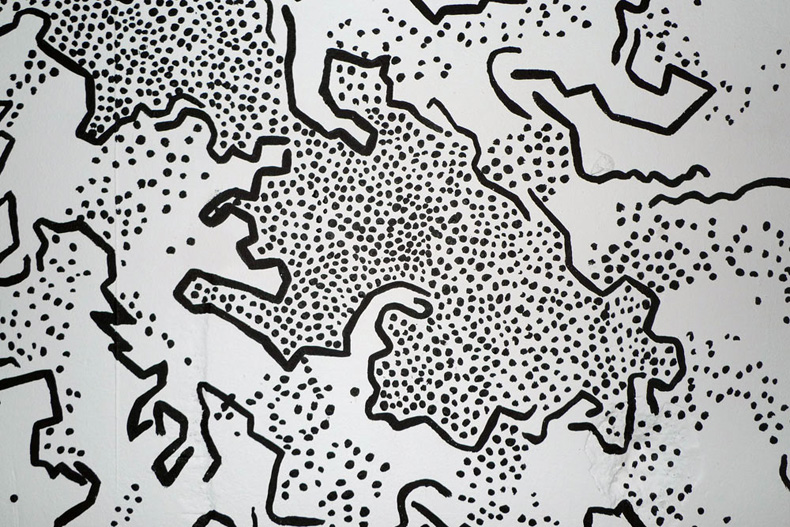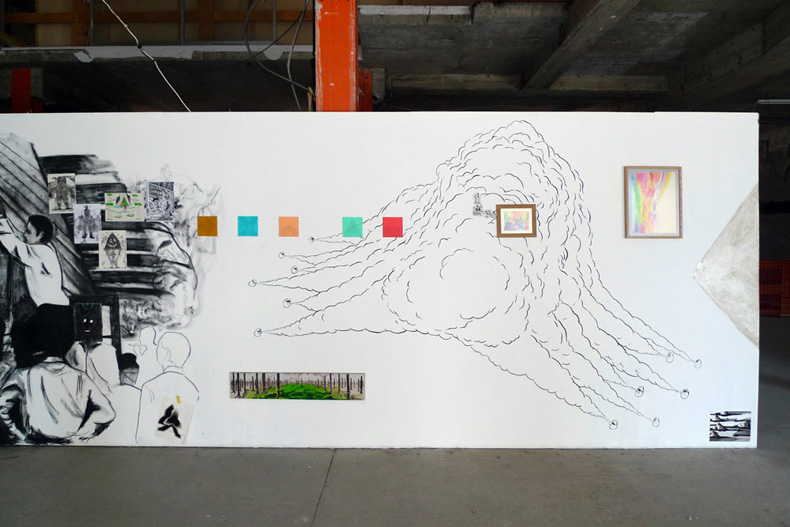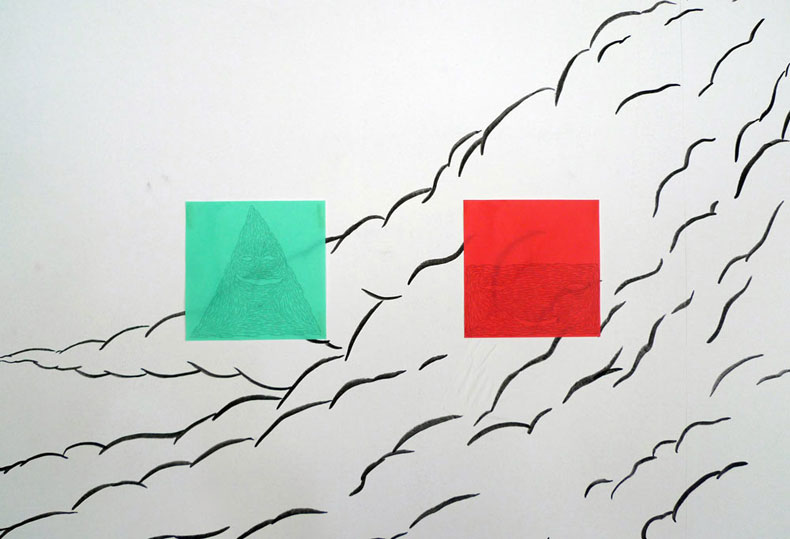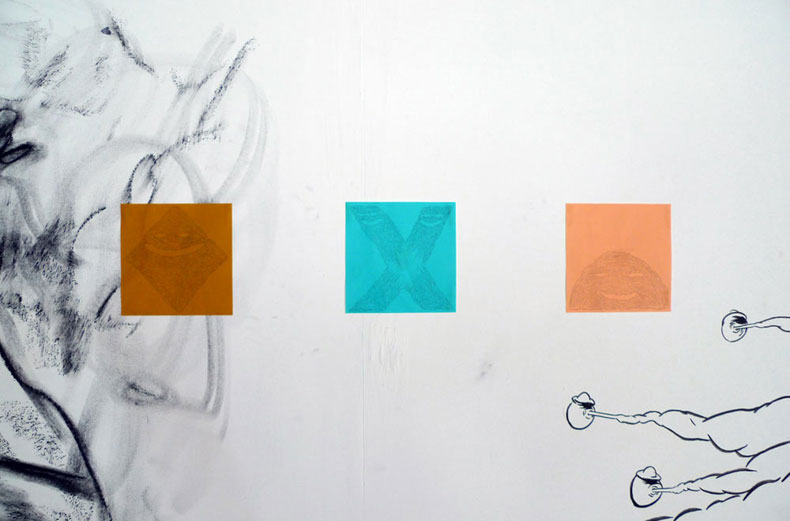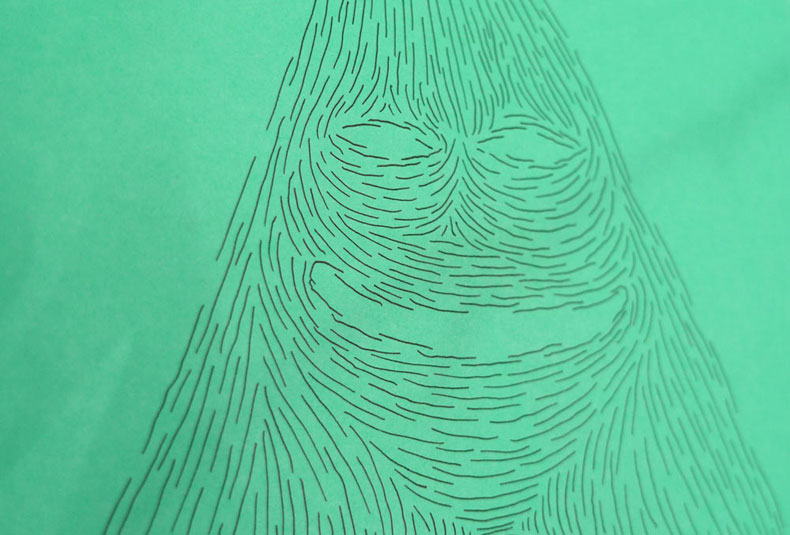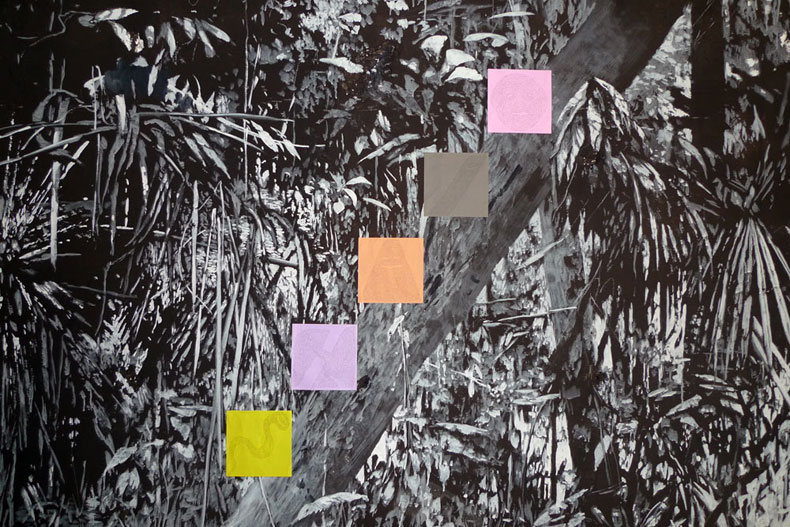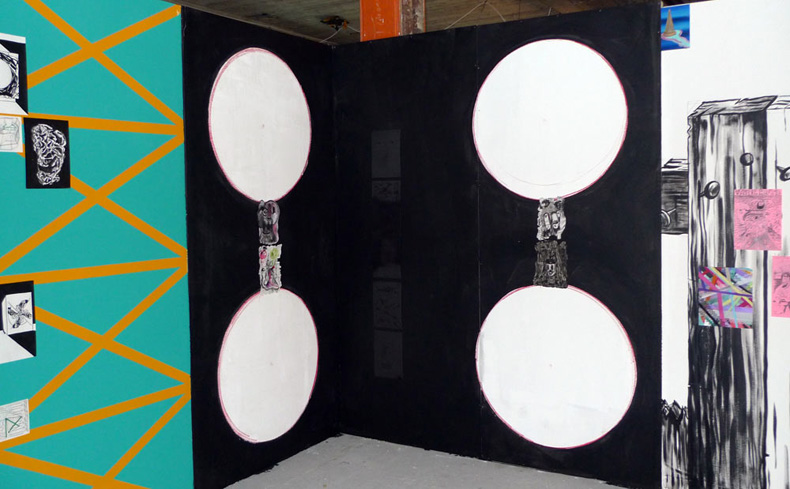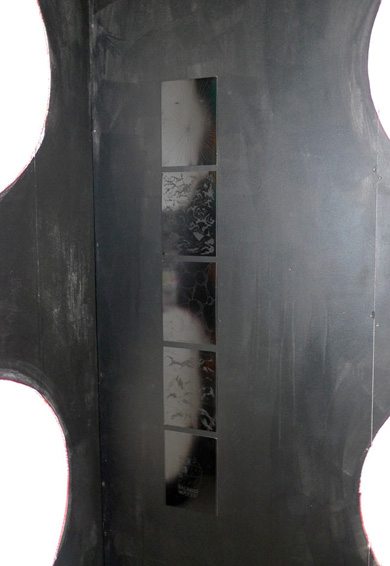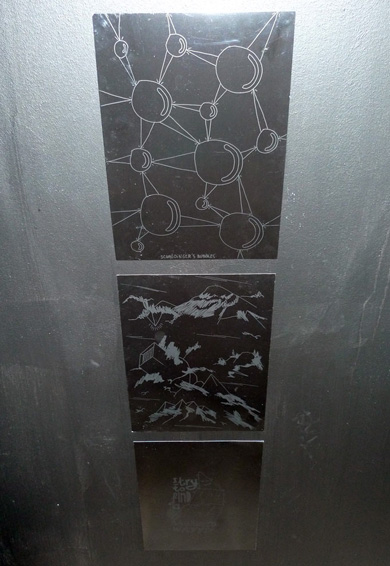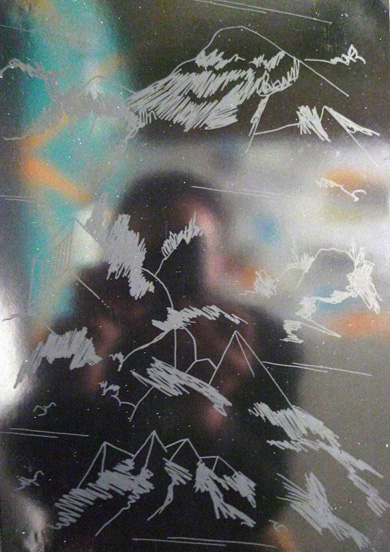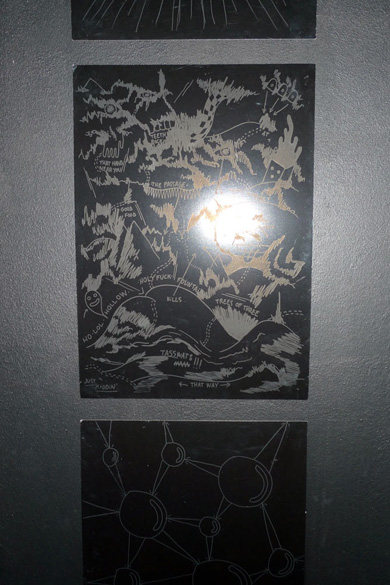 « The Room » is a contemporary drawings exhibition curated by
Adrien Chevalley
who took place during a three exhibitions concept organized by Rats Collective in Vevey, 2011.
The artists invited worked to make a proposal on how exhibiting lots of drawings and how artists could interact together: Isabelle Racine & Laura Thiong-Toye, Céline Burnand,
Pierre Bonard
,
Giom
,
Thomas Koenig
,
Florian Javet
,
Michael Rampa
, Fred Bott,
Nicolas Geiser
&
Adrien Chevalley
each drew on the wall and then placed/played with some drawings over other's mural.
You can see more picture of the exhibition
here
.